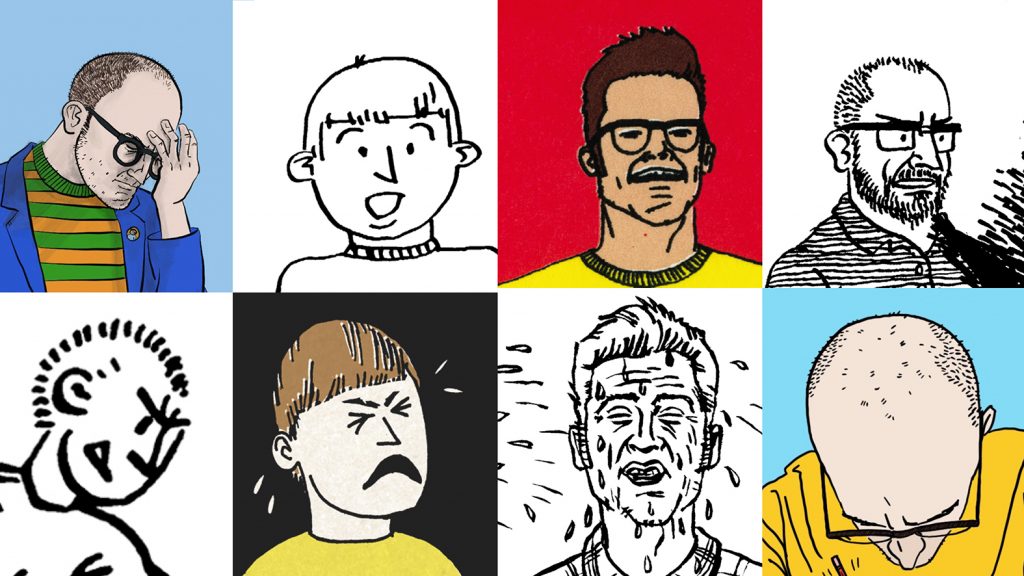 I am an artist and researcher with a PhD in Fine Art from Duncan of Jordanstone College of Art & Design, University of Dundee. My research area is autobiographical comic books, performance, and the games authors play with truth.
My practice consists of comic making, illustration/cartooning, performance, filmmaking, printmaking, and typography among other things. I am intrigued by graphic narratives and using comics in fine art especially within the realm of auto/biography. I like to push comic book forms to see how far they can go and they can still be recognised as comics.
Follow me on twitter @tickingboy
Click here to email me.
You can purchase my mini-comics online here.
I am the founder and organiser of DeeCAP (Dundee Comics/Art/Performance).
I was a regular contributor to the comics blog Graphixia.